TouchPoll's Research options
Choose which service suits you best!
Full Research Project - We can handle the research for you
Click here to read more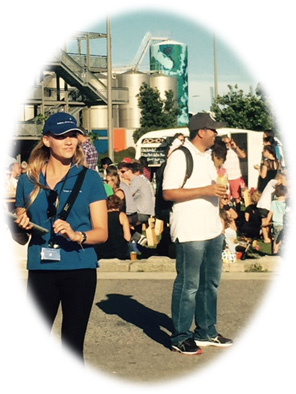 TouchPoll NZ is an experienced and valued provider of intercept market research teams, research devices and project services, specialising in research at events, trade-shows, exhibitions, and intercepting the public enabling collection of public opinions and ideas.
Often it's not cost effective for you to hire part time staff. Typically, you need people available at short notice across the working week. Whilst your own staff can provide invaluable experience and voluntary resource - they still have their own jobs to do which can cause conflicting priorities.
No need to hire part time staff, have your own team interrupted - or cause priority conflicts in your workplace.
We'll do your research for you and deliver clear, non-biased actual research data - quickly. We can provide a research team for you project by project, design or work from your design and implement the most appropriate research tools. We'll get the results back to you - fast - and it's cost effective too!
We can help identify critical information gaps and design the research. Subject to your approval, we'll manage the research project. Once we're done collecting the data we'll provide you with results in the format you require - from raw data through to full analysis reporting.
Click here to hide text
iPad kiosks - Perfect for your trade show or event
Click here to read more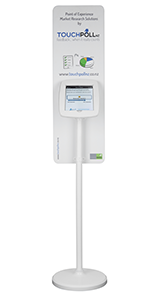 Trade Show Kiosks -we will design your research project with you to your exact specifications and then leave the rest to us!
Are you considering any visitor research at your exhibit? A perfect time to do this is when you are showcasing your products and services.
Build a database of potential customers, find out what they think of your exhibit and products and even run a competition customized with your own branding to provide a professional image, reinforce your brand and gather valuable potential client data at the same time.
We'll provide all the tools you need; including survey kiosks with your own branding, install and uplift the equipment for you (all we need is power)!
After the show we'll provide your research data and reports in the format you require - basic data or full summary reports, graphs and infographics.
Click here to hide text
Mobile research systems - Ideal for organisations requiring mobile surveys
Click here to read more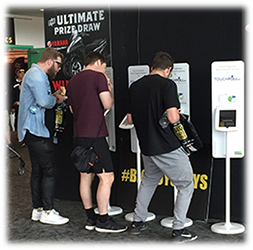 Do you wish to carry out research using your own staff?
We can provide all the equipment and systems you need. We offer iPads with pre-programmed surveys in protective cases, self administered free-standing kiosks or simply the software component for use on your own devices. We'll assist with survey design and then program, test and provision the systems - ready for you to use.
TouchPoll can also provide a team to carry out field interviews on your behalf.
At project completion we'll collect the equipment and provide your research data and reports in the format you require - from raw data through to full summary reporting including graphs and infographics.
Click here to hide text