Success Stories
TouchPoll research systems and services have been used successfully in a variety of applications to provide the answers for critical business decisions. Here's what some of our customers have to say.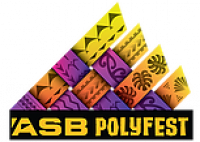 ASB Polyfest
ASB Polyfest is the biggest Maori and Pasifika Secondary Schools Festival of its kind.
We needed a company that would be able to capture necessary information for us to tell us more about the people who attend the festival. Paula from TouchPoll NZ offered us an efficient and high quality service and provided us with valuable advice to get the best results from our survey.
Thank you for the fantastic service and support.
Sèiuli Terri Leo-Mauu
ASB Polyfest Director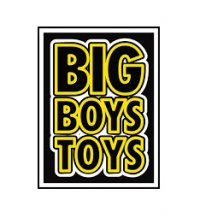 Big Boys Toys
Big Boys Toys has worked with TouchPoll NZ for the past 3 years for the show's visitor research. It is critical for sponsors, exhibitors and show organisers to get information on what visitors thought of the show, suggestions they have for the future, how they found out about the show and what demographic profile they are. TouchPoll NZ's research gives us all that data straight after the show, in an easy to understand format. They have become an essential supplier to Big Boys Toys.
Dean Wilson
Director - Big Boys Toys

Yamaha Motor NZ
TouchPoll NZ has been great to work with. Very accommodating to new requests that helped fit our needs from the survey software. The team was very responsive and were willing to go above and beyond to meet our needs within very tight time frames. The software worked flawlessly and supported achievement of our event objectives.
Regards.
Ross Hill
Communication and Marketing Manager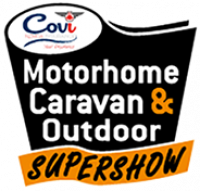 Spot On Exhibitions
As organisers of the annual Covi Motorhome, Caravan and Outdoor SuperShow it's crucial that we understand what aspects of the event our visitors enjoy; and what areas we can do better in.
Thanks to Touchpoll's technology we're not only able to receive that feedback during the show itself – in case there's anything that needs immediate attention – but also at the end of the show receive a comprehensive report to help us plan future events.
Having the survey set up on iPads made it easy to use for visitors and we got an excellent level of involvement – no doubt assisted by putting all those who to completed the survey into a draw for His and Her bikes.
Thanks very much Paula for your personal interest in setting up the survey and ensuring that everything was running smoothly. We appreciated your hands-on approach and look forward to working with you again at next year's Covi SuperShow (March 11-13 at the ASB Showgrounds, Auckland).
Chris Gaskell
Managing Director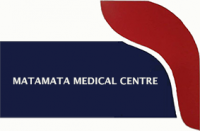 Matamata Medical Centre
I would like to highly recommend the TouchPoll system to anyone needing a patient survey done in their Medical Centre as the "No Mess, No Fuss' system was easy to set up and all details were handled by the TouchPoll team. All my staff had to do was encourage patients to complete the survey on the touch screen.
The daily email updates were a big help in monitoring our progress and we achieved excellent numbers for a comprehensive survey, something we have never done with laborious paper surveys!
Also the professional slick report compiling all the results saved hours of work for staff and the practice owners were easily able to understand and utilise these findings. SO a big thank you from me and the MMC team !
Gillian Vincent
Practice Manager

The Hutchwilco New Zealand Boat Show
I wish to express our gratitude to Touch Poll NZ for their contribution in assisting the Hutchwilco New Zealand Boat Show 2014.
The Boat Show has been given a wonderful accolade as the 'Best Boat Show in Australasia". This accolade is, in part, as a direct result from information gathered from a previous Touch Poll survey undertaken back in 2011. With the valuable accurate data TouchPoll provided we were able to "fine tune" various aspects of our event.
This year we contracted Touch Poll again to re survey our customers and the information gained will assist with the budgeting pertaining to the ever changing marketing and promotional opportunities that are presented to us.
I have found Touch Poll NZ, now led by Paula de Moor, very capable and professional within this specialized field. Paula provided reports that were easy to understand and was supported with crisp graphics that highlighted the usefulness of this data.
I would have no hesitation in recommending Paula and Touch Poll NZ to other organisations that wish to obtain accurate data and databases.
Kind regards
Dave Gibbs
General Manager
Hutchwilco New Zealand Boat Show
Director
Premiere Exhibitions Ltd

Westview Medical Centre Ltd
To Whom It May Concern
Westview Medical Centre Ltd is a large purpose built facility in West Auckland.
I had the pleasure of using TouchPoll - Auckland to assist us with our Patient Satisfaction Questionnaires. Attaining patient feedback is very valuable and also a RNZCGP Cornerstone Accreditation requirement.
Michelle our consultant from TouchPoll Auckland was very approachable, knowledgeable and efficient. Michelle provided seamless transitions from providing draft questions, touch poll set up and recovery and providing results in a timely manner. The touch polls were very user friendly and the font and display was of an appropriate size.
I was very satisfied with the service provided by TouchPoll - Auckland and would be extremely happy to use TouchPoll services in the future.
Yours sincerely
Henrietta Taia
Practice Manager

Heletranz
We recently asked TouchPoll to set Heletranz up with a 5x question Entry Form on iPads at a 4 day Consumer Expo we attended. For someone who has never used an iPad, I found the overall experience very positive.
We were walked through step by step the simple procedure on connecting iPads each day, tested the application in case of any questions, and lastly to call Paula if any assistance was required. When it was, we found the response time exceptional – and was either fixed over the phone or by a personal visit to the booth. Comments from people entering prize competition, was that it was very easy to use, self-explanatory and quicker than filling in a competition form by pen.
We offered daily prizes, and at the end of each day it was effortless for Paula to collate names, draw winners and send us the details for us to phone them. At the conclusion of the Expo Paula sent us through a database with everyone who had opted in to receive our Newsletter – fantastic as I now don't have to spend hours loading into a database and trying to decipher people's handwriting – all done for me.
Would definitely recommend TouchPoll for any Events that require a Company to collect data, especially as you can tailor the questions to suit. Paula is a great lady to work with and wish her all the best. We look forward to working with Paula again……………..
Julie Voskamp
Travel Co-ordinator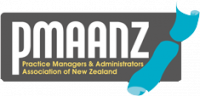 Conference Innovators
Dear Paula,
On behalf of the organising committee we would like to pass on our thanks to Touchpoll NZ Ltd for your contribution to the New Zealand Practice Managers and Administrators Practice Conference held 4-6 September 2014.
With over 200 delegates attending, the conference delivered informative and interesting presentations that were enjoyed by all, as well as the fantastic conference dinner that provided excellent networking opportunities.
The magnificent support and contribution from sponsoring companies helped make the PMAANZ conference such a success.
We will be in touch with information about the Auckland 2016 PMAANZ Conference in due course and look forward to working with you again.
Kind Regards
Wendy Boyce
Event Manager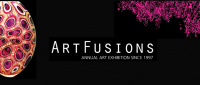 Carmel Art Fusions
Thank you Paula for your very helpful and constructive advice on how to formulate a customer/supplier/sponsor survey for our needs in planning the future of our event.
Your attention to detail was fantastic and also your support in setting up survey stations and training our girls in how to target potential clients and how to handle various questions was invaluable.
The follow up data was extremely clear to understand and is forming the basis of our decision making for future events. Thank you for offering your services and we have no hesitation in recommending you and your company to anyone who wishes to explore how to develop future pathways for their business or event.
Vanessa Ashley-Caris
Convenor